Meet our team
At Porro Niermann Law Group our lawyers are dedicated to protecting your rights.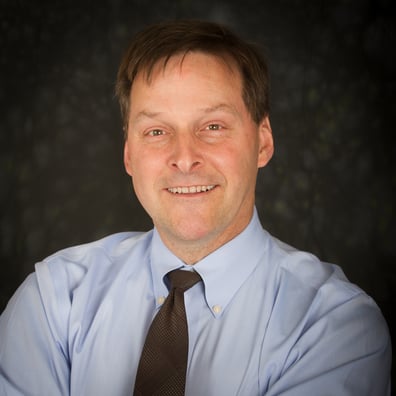 Kurt Niermann
Partner
Kurt Niermann has been associated with Porro Niermann Law Group, LLC (formerly Presbrey & Associates) for nearly 20 years, focusing on workers' compensation claims, personal injury claims, maritime claims and labor-related matters. He has prepared and tried a large number of cases to verdict during his career, pursuing cases through any level of appeal necessary to protect the rights of his clients. Kurt is licensed to practice in the state court system, federal court system and state administrative forums. He has successfully handled the entire range of workers' compensation issues, including isolated trauma claims, repetitive trauma claims, heart attack claims, occupational disease claims and occupational exposure claims. He is also one of a handful of attorneys in the country who successfully linked brain cancer to electromagnetic radiation in a judicial setting. His verdicts also include one of the largest penalty awards in a workers' compensation case in the history of the state.
Not surprisingly, the wide range of cases handled by Kurt has resulted in an wide range of verdicts and settlements. Larger cases include a $2,399,000 recovery on behalf of an Ohio tractor trailer driver who was injured while traveling through Illinois. Resolution of this case required litigation in both Ohio and Illinois. In a separate trucking case, Kurt obtained $1,700,000 for a driver who fell while exiting the truck following the collision. The verdict in the electromagnetic radiation case totaled $1,063,000 in benefits for the worker's family. Kurt also secured around $1,000,000 in a combination of policies and benefits for a deputy injured in the course of his employment. All told, Kurt has obtained many millions of dollars in recovery and benefits for his clients over his career. On the labor front, Kurt and Kim Presbrey were able to significantly delay the shutdown of a local manufacturer's operations from the state, extending employment for hundreds of workers and reportedly costing the employer $20,000,000 in the process. This effort involved litigation in state court, federal court and binding arbitration.
In addition to his caseload, Kurt is active in preserving the rights of victims through publications, professional memberships and amicus activity. He has written numerous articles for lawyers on workers' compensation and maritime topics, authored book chapters on retaliatory discharge claims and maritime injuries and has spoken to lawyer groups at a variety of seminars. He is a member of the Kane County Bar Association and a former member of the board of managers of the Illinois Trial Lawyers Association, the organization most active in protecting the legal rights of victims and their families in our state. His current appellate work includes an ongoing effort to expand the scope of coverage available to workers killed in nontraditional workplaces. Recent successful amicus work includes the ground-breaking decision in Interstate Scaffold v. Industrial Comm'n, 236 Ill.2d 132 (2010), which rejected an employer's attempt to create legal exceptions to an injured worker's right to disability benefits.