Meet our team
At Porro Niermann Law Group our lawyers are dedicated to protecting your rights.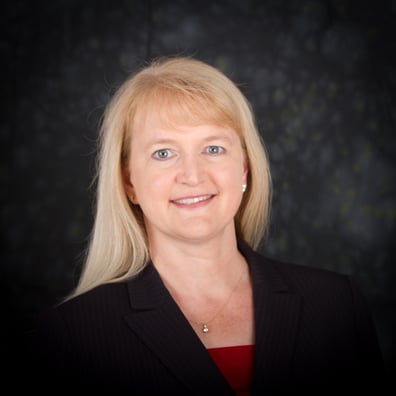 Michelle Porro
Partner
Michelle D. Porro has been associated with Porro Niermann Law Group LLC (formerly Presbrey & Associates) since 1995. She graduated Magna Cum Laude as an Honors Scholar in Psychology from Western Illinois University in 1990 and received her Juris Doctorate from the University of South Carolina School of Law in 1995. Michelle has fought to protect the rights of injured workers since 1995, and has handled complex workers' compensation cases from trial through all levels of appeal, including petitions to the Illinois Supreme Court. She has represented injured workers for conditions as varied as heart attacks, brain injuries, repetitive trauma, occupational exposure and specific incidents that have resulted in findings of permanent total disability, wage differential and permanent partial disability, either via an award or a lump sum settlement.
In addition to representing her clients, she is presently on the Board of Managers for the Illinois Trial Lawyers Association, and is a member of the Illinois Trial Lawyers Association, the Illinois State Bar Association's Workers' Compensation Section Council, the Workers' Compensation Lawyers Association, the American Association for Justice, the Workplace Injury Litigation Group, the Will County Bar Association and the DuPage Association of Women Lawyers where she served as President from 2000-2001.
Michelle served as Chairman of the Workers' Compensation Committee for Kane County Bar Association from 1998-2005, served on the Illinois State Bar Association General Assembly from 1999-2005, was Chairman of the Workers' Compensation Section Council for the ISBA from 2004-2005, and served on the Council from 2001-2006 and was reappointed from 2009 to the present. She has published numerous articles on various aspects of the Illinois Workers' Compensation Act in the ISBA Workers' Compensation Section Newsletter, the ISBA Bar Journal, authored the Workers' Compensation chapter of the Arbitration IICLE, co-authored a Chapter in the ITLA Workers' Compensation Trial Notebook, and has authored articles on various legal topics published in the DuPage Association of Women Lawyers Newsletter. Michelle has lectured on numerous occasions regarding Workers' Compensation to the Illinois Trial Lawyers Association, the Illinois State Bar Association, the Kane County Bar Association, and International Association of Machinists and Aerospace Workers. Michelle is also fluent in Spanish.
Representative cases include: a judgment awarding permanent total disability benefits consisting of tax-free weekly payments lasting the natural life of the injured worker plus payment of lifetime medical related to injury for a school teacher with a spinal injury; $450,000 plus lifetime medical recovery for teacher who sustained a head injury; $356,000 plus funding of an MSA for a construction project manager who sustained injuries to his ankle; $305,000 for an operating engineer who underwent a lumbar fusion; and $262,000 for a pipefitter who sustained bilateral rotator cuff tears. Over her career, Michelle has recovered tens of millions of dollars in compensation for the benefit of her clients.