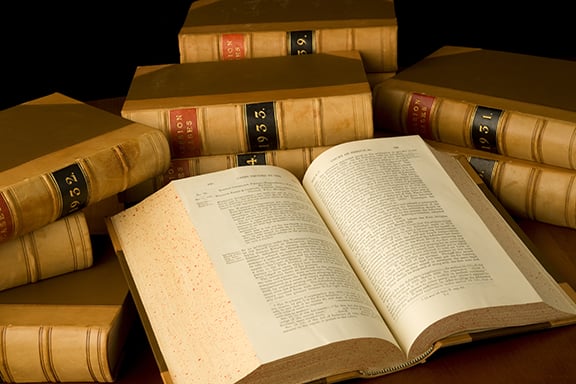 The Question:
"Can a petitioner waive the right to a Section 8(d)(2) wage differential absent a request by petitioner for a specific loss PPD award in lieu of a wage differential award? Or, is an "impressive suntan" a valid basis for the denial of permanent total disability?"
Petitioner sustained a low back injury while moving a five-gallon bucket of paint while working for the Graffiti Unit of the Department of Streets and Sanitation. He reported the injury the next day noting that he had low back pain with tingling and numbness radiating into the right leg. Petitioner had suffered two previous work related injuries, the first to his right toe, and the second to his right arm, abdomen and low back.
Dr. Chmell found that Petitioner was "fully disabled for gainful employment on a permanent basis." He diagnosed Petitioner with a traumatic aggravation of degenerative joint disease of the lumbar spine and with radiculopathy. He also noted that the Petitioner had undergone a surgical repair of the right shoulder which left him with decreased range of motion of the shoulder and that Petitioner suffered from traumatic arthritis/hallux rigidus in the right big toe joint. He based his opinion on his examination, the medical history and he "relied heavily" on the FCE and his exam of Petitioner.
A vocational evaluation was performed by Steven Blumenthal. He opined that there was no stable labor market available to Petitioner to obtain competitive employment based upon his work history, education, vocational testing, medical histories and exams. He also determined that Petitioner was not a good candidate for vocational rehabilitation. Petitioner had completed the 8th grade, had no computer skills, tested between the high school college levels, his prior work history was limited to laborer and cable installer, his FCE limited him to a max lifting ability up to 10 lbs., and his physical restrictions were limited to sit, stand and drive.
Respondent offered a labor market survey performed by Pat Conway. Mr. Conway issued the report without ever meeting or testing the Petitioner. He noted 15 prospective employers with open positions paying from $8 to $20/hour.
Petitioner testified that the Respondent required him to look for at least 10 jobs per week, which he completed applying for over 200 jobs. He made random applications and some of the places where he applied were not hiring at the time. The Respondent did not offer any vocational services to Petitioner.
Petitioner testified that his symptoms on the date of hearing included:
1. Toe and foot swell causing him to lose his balance;
2. His shoulder cannot raise "very high" and the joint pops and clicks;
3. He uses a cane to take the pressure off of his back;
4. He cannot climb stairs easily or walk more than ½ block before his back "locks up";
5. Sometimes he cannot get out of bed; and
6. His son ties his shoes because he cannot bend far enough due to back pain.
Counsel for Petitioner requested an award of PTD, relying upon the testimony of Dr. Chmell that Petitioner was permanently and totally disabled on a medical basis and Steven Blumenthal that there was no stable labor market for Petitioner.
Arbitrator awarded 15% loss of use man as a whole, and did not find Petitioner permanently and totally disabled or entitled to a wage differential. He found Dr. Chmell's opinion not credible because the FCE indicated that Petitioner was capable of sedentary work. He found Mr. Blumenthal not credible because he failed to consider symptom magnification. The Arbitrator disliked the job search because it included contacting some employers who were not hiring at the time. The Arbitrator noted the Petitioner had an "impressive suntan" for someone consistently in bed, sleep deprived and in intractable pain.
The IWCC increased the award to 35% loss of use man as a whole and found that Petitioner was not entitled to an award of permanent total disability. The IWCC's decision was silent as to entitlement to a wage differential. The Circuit Court affirmed the IWCC.
The Appellate Court affirmed in part, reversed in part and remanded the matter to the IWCC for a determination on the merits as to whether Petitioner was entitled to a wage differential or not, and if so a determination as to the amount of wage differential Petitioner is entitled to receive.
The Appellate Court noted that the test for determining whether something is contrary to the manifest weight of the evidence is whether there is sufficient evidence in the record to support the IWCC's decision. Benson v. IC, 91 Ill.2d 445, 440 N.E.2d 90 (1982) It determined that under this standard the IWCC's determination that Petitioner was not permanently and totally disabled was not contrary to the manifest weight of the evidence. The IWCC relied upon the FCE which indicated that Petitioner was capable of sedentary work, the Genex labor market survey that desk jobs were available, and Dr. Slack's release of Petitioner to sedentary work in determining that Petitioner's testimony lacked credibility. They also found that Petitioner performed an unimpressive job search because some of the companies that he contacted were not hiring.
The Appellate Court noted that Petitioner filed an alternative prayer for relief in the form of a wage differential, but the IWCC did not address the merits of a wage differential award in its decision. The Court noted that Section 19(e) of the Act states that the Commission "shall" review the decision of the Arbitrator and all questions of law or fact which may appear from the statement of facts or transcript of evidence. It went on to state, "We believe the question of Petitioner's entitlement to an award under section 8(d)(1) appears from the evidence of the record in this case." The Supreme Court expressed a preference for wage differential awards over scheduled awards. Gallianetti, 734 N.E.2d 482, 487 (2000).
The court held, "as a general matter, Section 8(d)(2) applies to those cases in which a claimant suffers injuries that partially incapacitate him from pursuing the usual and customary duties of his line of employment, but do not cause him to suffer an impairment of earning capacity." Id. Section 8(d)(2) may also apply where Petitioner suffers an impairment of earning capacity but waives his right to recover under Section 8(d)(1).
They noted that the requirements for qualifying for a wage differential are:
1. Partial incapacity that prevents the worker from pursuing his/her usual and customary line of employment; and
2. Impairment of earnings.
The Appellate Court found that both of the requirements appeared in the record, when you consider the opinion of Dr. Chmell, the opinion of Steve Blumenthal, the FCE, the pre-accident AWW and the Respondent's vocational counselor's opinion that Petitioner's earning capacity ranged from $8 to $20 per hour. The Appellate Court noted that the record was devoid of any indication that the Petitioner waived his entitlement to a wage differential.
The Appellate Court went on to hold that the Petitioner proved that he was incapacitated and established the amount that he earned prior to the date of accident, and the Respondent proved that Petitioner was entitled to a wage differential and the rate of the wage differential.
The Appellate Court affirmed in part, reversed in part, vacated the PPD award and remanded the matter to the IWCC with instructions to determine whether Petitioner is entitled to a wage differential on the merits, and if so, to determine the amount of the wage differential that Petitioner is entitled to receive.
In the writer's experience, just because a particular sedentary position is available does not mean that the Petitioner is going to be selected to fill that particular position. The standard is whether there is work that is readily available for a person with Petitioner's specific set of limitations and skills. If Respondent wants to rely upon a labor market survey, then it should be provided to Petitioner so that Petitioner can contact the prospective employers in Petitioner's attempt to obtain employment. If it is not provided to assist Petitioner in the job search, then the report is of really no value in the process of providing vocational rehabilitation as required of Respondent under the Act. It is not meeting the Act's main purpose of providing financial protection for interruption and termination of a worker's earning power. Harden Sign Co. v. Industrial Commission, 154 Ill.App.3d 386, 506 N.E.2d 1066 (3d Dist. 1987); General American Life Insurance Co. v. Industrial Commission, 97 Ill. 2d 359, 454 N.E.2d 643 (1983). It is just a vehicle for the insurance company to attempt to avoid paying the true value of the claim to the injured worker, and it is being used in bad faith.
Furthermore, it is important to note that Petitioner in this case had actually contacted over 200 prospective employers without an offer of employment. The court noted that the IWCC relied upon the fact that some of the companies Petitioner had contacted were not hiring when it determined that he was not entitled to permanent total disability benefits. As a practical matter, I have sat through hundreds of initial intake interviews with clients and a multitude of different vocational counselors and I have never once heard a vocational counselor tell an injured worker that he or she should only contact companies who have known open positions at the time they apply. In fact, vocational counselors across the board routinely instruct injured workers to apply to all companies because if you wait until you are sure that the company is hiring to apply for a job that position might be filled prior to the individual submitting an application. Most also recommend that you utilize your social network of friends and family to learn of positions that are or might be coming available.
At Porro Niermann Law Group, LLC our dedicated attorneys can help guide you through the process of filing a Worker's Compensation claim. Contact us today for a Free Consultation.
---
This article was originally published in the Illinois State Bar Association Newsletter October 2014, vol. 52, no. 2